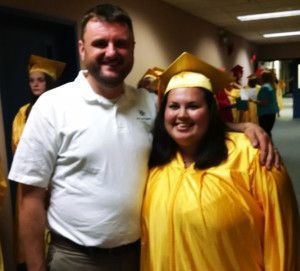 Congratulations 2015 graduates!
On Friday, May 29th, Rick Alvord, our Supported Employment, Job Coach attended the BOCES Adult Education graduation ceremony to celebrate the achievement of current and former Learning Web participants. Your achievement is the result of your hard work and effort. Well Done!
Rick also recruited graduates for The Learning Web Supported Employment Program, which assists 18 to 24-year-olds in Tompkins County with obtaining their diploma/GED and finding and keeping jobs. 
Congratulations again and thank you for all your hard work!