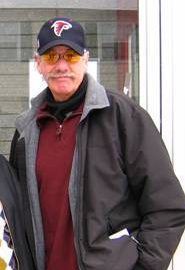 Larry Farbman and Youth Outreach of The Learning Web have been connected for 26 years.
Larry Farbman came to Youth Outreach with a background in special education and human services, having come to Ithaca in a Teacher Collective, spending more than 20 years working with special populations of youth and adults.  In addition, Larry has experience working in an urban setting; Brooklyn, N.Y., and in Tompkins County, where he has resided for several decades.
Since 1991 when Larry joined The Learning Web as a case manager in our newly created program for homeless and transient youth, Youth Outreach and Larry Farbman have been synonymous.  Larry's career in human services and work with young people will come to a close this December when Larry retires.  His impact on both young people and adults alike is deep and lasting.  He was integral in the development of the Youth Outreach Program and has seen it through a transition from a one staff person program, funded to serve 11, but actually providing assistance to 41 his first year, to a 4-staff program serving more than 250 homeless youth annually; from a purely nonresidential-based program to a program that includes supported housing for more than 25 youth annually.  Larry's reputation as a respected youth worker bridges both young people and service providers.
Larry's commitment and expertise have been honored by the community over the years. The Martin Luther King Peacemaker Award for contributions to social justice was awarded to Larry by the Community Dispute Resolution Center and more recently, Larry was honored with the Tompkins Youth Services Department's "40 Caring Adults Award" that recognized caring adults that have positively impacted young people and provided their own behind-the-scenes support to youth.  His dedication and commitment to young people is so apparent in the numbers of young people who have grown into adulthood and still carry Larry in their hearts.  Many young adults continue to stay in contact with Larry.  They share stories of their accomplishments and express their gratitude, often thanking him for being there when they needed him.
And, in Larry's inimitable style, he has asked to be honored in a most quiet and subdued fashion.  Learning Web staff will join together to celebrate Larry's contributions to The Learning Web, Youth Outreach, to our community of youth and adults, and also to each of us who have had the privilege to work alongside him.  Though it is an ending of sorts, we know that it will also be a new beginning for Larry with new adventures and hopefully a little relaxation!