An apprenticeship is a way you can get job training and experience that will help you find a job later on. You work at a business with a mentor who teaches you all the skills needed to work at your job.
All apprenticeships are tailored to fit each individual youth. Apprenticeship schedules and details are agreed upon between the apprentice, mentor, and Learning Web Coordinator.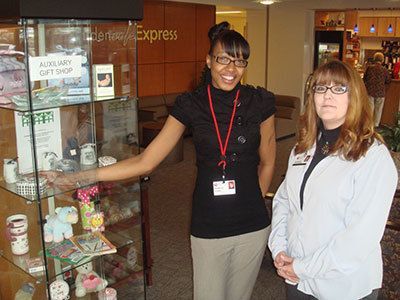 ---
Frequently Asked Questions about Apprenticeships
How long does an apprenticeship last?

It can last from 2 months to 2 years or more. You and your mentor decide how long you'd like to apprentice and your Learning Web Coordinator will help you and your mentor agree on a time frame.

How much time will I spend at my apprenticeship each week?

An apprenticeship usually takes between 2 and 8 hours per week. You and your mentor agree on how much time you both want to spend each week and how long you both want to be involved. After school or weekends are popular times to work at an apprenticeship site. Your Learning Web Coordinator will help you and your mentor agree on your schedule.

Can I do an apprenticeship and participate in a school sport or club?

For sports, this depends on how often your team meets for practices and games. Generally is is difficult to do both because you need to commit to a regular schedule when doing an apprenticeship. For clubs, the schedule may be more flexible but you want to be careful not to over-commit yourself outside of school. Your Learning Web Coordinator can help you figure out if an apprenticeship works for your schedule. If not, you can always do an apprenticeship after your sports season has ended. We offer apprenticeships all year around!

What can I do at my apprenticeship?

An apprenticeship isn't just sitting and watching. Your mentor will teach you skills so that you can help with real work. Sometimes, depending on your age and the type of work you are exploring, there may be labor laws that prevent you from doing some tasks. Your Learning Web Coordinator will help you and your mentor decide what work you will do.

Can I do an apprenticeship with a friend?

For apprenticeships, we cannot include friends. An apprenticeship is just for you—we want to match your interests and make your experience special. If your friend would like to do their own apprenticeship, we can set that up also.

How do I get to my apprenticeship site?

You will have to arrange transportation to and from your apprenticeship. Your Learning Web Coordinator will help you check the TCAT bus schedule or work with you to find other options. The Coordinator will provide transportation to your first meeting with a possible mentor. Once you begin the apprenticeship, you'll need to arrange for transportation. If transportation is a problem, it is important to let your Coordinator know so that an apprenticeship could be sought closer to home, though it is not always possible. Some mentors have offered to provide transportation to apprentices in the past, but this is not guaranteed.

Can I start an apprenticeship anytime?

Yes, our services are year around and not tied to the school cycle. Some apprenticeships may be seasonal, for example, landscaping is not available during the winter.

Can I get out of school to go to my apprenticeship?

No, apprenticeships must be scheduled for out of school hours.

Who will be my mentor?

You will be matched with an adult mentor who is a professional in your area of interest and volunteering their time to work with you. Volunteer mentors are recruited carefully. Every mentor must complete a Mentor Application and supply references that are checked by staff. Learning Web staff are expected to orient and support mentors, and monitor sites regularly. Mentors receive individual training and support on topics including how to offer constructive feedback, problem-solving, appropriate expectations and boundaries.

Where does my apprenticeship take place?

The majority of apprentices work with mentors at the mentor's business. Some apprenticeships can be offered virtually, but not all are suited for this format. We welcome and encourage caregivers to introduce themselves to mentors and to stop in to say hello when they drop off or pick you up from your apprenticeship.

How do I sign up?

Give us a call at 607-275-0122 or email us . A Learning Web Coordinator will contact you to set up a time to meet and talk about what you are interested in checking out.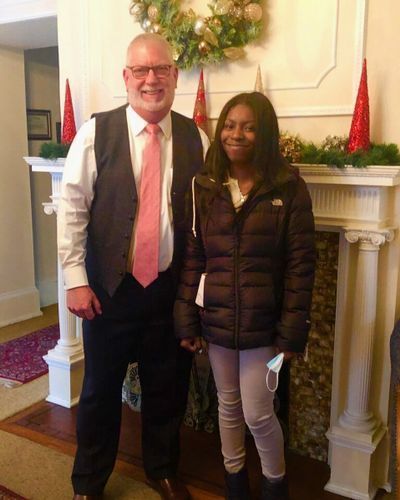 Sometimes your mentor will have a regular job opening and like your work so much that you are hired after your apprenticeship. This is totally up to your mentor and is not guaranteed. Mentors can be a great reference when you are applying for other jobs.
There is a limited availability of stipends we can provide for apprentices, which means not all youth can be paid for their apprenticeships.