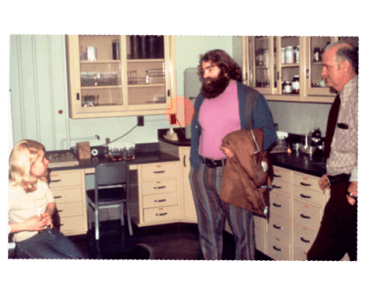 The Learning Web, one of the first programs in the nation to combine apprenticeships with mentoring, has been working in Tompkins County since 1972 aiding youth in making a successful transition from adolescence to adulthood.  Each year we help over 600 youth, 200 of whom are homeless, to make a successful transition from adolescence to adulthood.
1972: The Learning Web began as an applied research project involving Cornell University faculty and staff .  Initially a campus-based, all volunteer initiative, the Web has evolved into a much-respected local youth agency offering a range of experiential learning, youth employment, and independent living programs to youth and young adults in Tompkins County.  Although it is no longer part of the university, the Web maintains strong programmatic and research ties to Cornell.
1972: The Youth Exploration Program was established, serving 24 youth from the city of Ithaca.  Today, it is a county-wide program that serves over 350 youth annually, providing a vehicle for a diverse group of young people to explore their interests, gain new skills, and contribute to our community.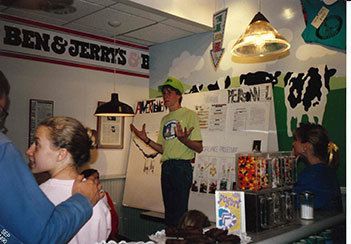 1985:  The first Ben & Jerry's ice cream "partnershop" was established in Ithaca, undertaken by The Learning Web, becoming one of the first youth development agencies in the nation to launch a for-profit youth entrepreneurship program.  For 15 years our store, dubbed 'Youth Scoops', in partnership with Ben and Jerry's —offered urban and rural youth in our county a skill-building and empowering employment experience. Guided by on-site Learning Web professional staff, Youth Scoops' participatory work and management framework introduced youth participants to a positive model of the adult world.
1990:  The Youth Outreach Program was launched when youth homelessness was still an unrecognized problem in many policy circles.  Initially a non-residential independent living program with a significant street outreach component, the Web's Youth Outreach program continues to provide long-term, intensive case-management and independent living skills training to homeless and transient youth—providing them with the resources, opportunities, and support to become responsible, productive and contributing community members.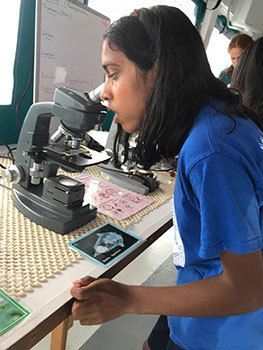 1992: Community service was introduced into our program activities.  Seeking to engage middle school age youth in a developmentally appropriate community-based learning activity, service groups presented a perfect vehicle.  Small groups of youth, with the resource of a Learning Web staff person, explore their community, discovering its strengths and needs.  The group identifies projects in the community that they would like to undertake and, with the help of staff and community people, the group plans and implements the projects.
2008: Youth Outreach undertook a new residential program component that provides transitional housing to our most vulnerable participants.  The Housing Scholarship Program—Transitional Living Program provides stable housing and supportive services for homeless youth.  Program services and financial support to cover rent and utilities is offered for 12 to 18 months to assist residents to amass the attitudes, skills, and behaviors necessary to maintain stable housing; identify and pursue an educational and career pathway that will provide a livable wage; and become productive, stable, and contributing members of our community.
2008: DSS Life Skills services for youth ages 14 to 21 in family foster care placement was established. Offered through a contract with Tompkins County Dept of Social Services, DSS Life Skills services is housed within The Learning Web's Youth Exploration Program (YEP). Combining experiential learning and case management with support to address issues of housing, employment, education, and virtually all of the components of independent living, youth develop the full range of skills needed to move toward independence leading to a successful transition to adulthood.
2018: Life Skills services expanded, marking the first time in The Learning Web's history that we can offer county youth a continuum of services from gateway outreach and youth development to prevention and intervention. Expanding Life Skills services creates a unified continuum of services to better address the needs of youth—including youth-in-need who fell "between the cracks" of our other program's eligibility constraints. We can now serve young people who have stable housing (often living with family), but who struggle with poverty, addiction, education, employment, and social/emotional barriers. These youth receive the same menu of services of intensive case management and life skills services outlined above in the DSS Life Skills services.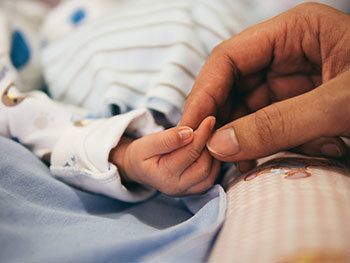 2019: Parenting services expanded. In an effort to address the needs of our county's disconnected, pregnant youth or youth with children, we expanded parenting education and preventive services to reduce the occurrence/recurrence of abuse and violence in youth families. A collaboration between The Learning Web, the Advocacy Center, and the Tompkins County Department of Social Services, services are available to 16 to 24-year-olds who are pregnant, already caring for children, or who are trying to reestablish custody for their child. Services support young parents to gain the skills and knowledge to keep themselves and their children safe from abuse and violence and make gains in accessing stable housing, education, employment, financial stability, and skills necessary to live independently and raise a family. Parenting services are delivered by staff in both our YEP Life Skills and our Youth Outreach programs.